You want to ski. Maybe you want a friend or relative to learn how to ski. Somehow, you discover that Aspen is the best place in the world to ski. No joke.
Soft snow, fantastic grooming, and friendly people are the bread and butter of Aspen. It's time to get out there and ski...
You're online, poking around, or on a serious hunt. You find a ski instructor named "Mad Max". He teaches beginners and experts alike. Famous people, and unknowns are his clients. Powder, bumps, cruising, carving, trees, groomed runs, easy stuff, and expert runs are all options with Max. He can ski with you anywhere in Aspen, the US, or the World.
Mad Max steers you to the best runs of the day, the best snow conditions for you and your group, and certainly to the on-mountain restaurant with your favorite lunch.
Sounds like the perfect ski vacation.
You book Mad Max for private lessons.
Suddenly, you're forgetting to twitter. Your last tweet was something about being on the chairlift with Max in a blinding snowstorm.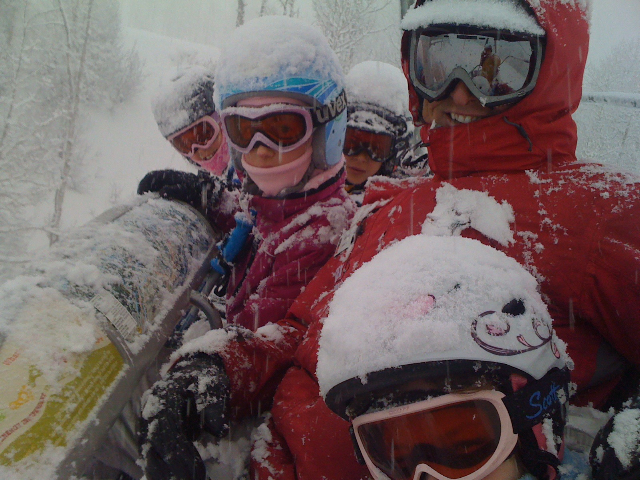 You call the boss, extend your vacation, sell your house, and become a famous ski bum in Aspen, just like Ralph Jackson. Your family members all become ski bums, you eat in every restaurant, ski every run, and wear T-shirts that say "Patagonia" on them.
You wake up. Oh, it was all just a dream. Or was it? You think to yourself, "We gotta give this guy a try. Let's book him."
This is going to be the most fun you've ever had. Trust me, I'm your guide.

Cheers,&nbsp&nbsp&nbsp&nbsp
Mad Max